Property Management System on Cloud
With all the tools that you need for a prolific hotel business
One Stop Solution to Simplify all your Hotel Operations
eZee Absolute is a highly flexible and feature rich cloud based Property Management System (PMS). Bringing together all the strength of cloud technology and value-added features, it simplifies hotel operations while utilizing every opportunity to boost hotel revenue.
Experience the Power of Ultimate Revenue Management
Awarding you with enticing profit margins, we offer you the most efficient revenue optimization tool. The diversified categories of rate management provision gives you an opportunity to maximize your sales while enriching guest service to attract more leisure and corporate travellers.
PMS on mobile - what should you know about it?
We are here with a full-fledged application of eZee Absolute PMS. Loaded with all the features required for a hotelier to efficiently manage any kind of property, the PMS system is truly one of it's kind. Offering access to all operations consisting a PMS, the app will work on all kinds of networks (2G, 3G or 4G) regardless of the type of your property. Besides this, the simple and convenient interface of the app will give you an exceptional user experience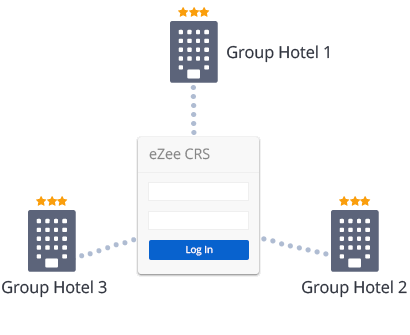 Manage Multiple Properties with Single System
Giving you an opportunity to easily manage and keep track of all your properties from a single panel, eZee hotel management system is most beneficial for hoteliers managing multiple properties
Housekeeping
Provide your guests the best housekeeping service in order to impart a lasting impact. Our housekeeping module allows your housekeeping staff to manage all housekeeping operations without any extra effort.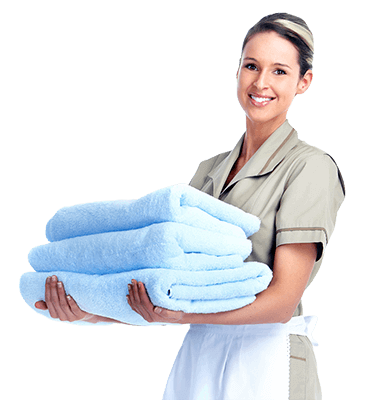 Analytics and Reporting
eZee Absolute covers a wide range of reports that offer insights to all aspects of hotel operations. The range of graphical and chart reports varies from occupancy to housekeeping to channel distribution and analysis, We Have It All!
Gratify the Tech-savvy Guest Through Our Hotel Guest Self Service Portal
More than 80% travelers worldwide use their smartphones for everything. Modern tech-savvy travelers expect their hotel to digitize, which you can achieve with the help of eZee's Hotel Guest Self Service Portal. Offering a wide range of benefits, the guests can request a change in their booking, manage their profiles, check in, and more with guest portal right from their mobile device.
On the other hand, our property management system also ensures that the final decision will always be yours, all the requests generated will be approved or rejected only after your confirmation, while advising your guest regarding the necessary updates. Giving the complete power to you!
Try the Next Generation Online PMS