Off Page SEO for Hotels
What is Off – page SEO and Why is it important for your Hotel?
Search engines have been continuously trying for ways to provide the best search results to their users. To do so, they take into consideration, the on-site SEO, off-page SEO and other quality factors.
Off – Page SEO Services for Hotels
Off-page SEO comprises all SEO efforts that are applied outside the webpage. Through a variety of SEO strategies and tactics, these efforts typically focus on identifying and leveraging relevant link-opportunities.
Off page SEO is an indication on how the users and other websites perceive the particular website. The indicators of a web site that is considered useful for users are: Its mentions on social media, links (references) from other websites, and number of shares among communities of like-minded users.
On-page SEO efforts are required to make your content visible to search engines, but to gain the authority to compete for the most profitable search terms, it is important that you also associate with other reputed and relevant online entities.  By creating high quality engaging content that meets real needs of your visitors, off-page SEO factors such as content marketing, link-building and social-media management can be very effective.
What are the benefits of 'off-site SEO' to hotel websites?
Proactive Guest reviews management, Press releases, online partnerships, PR outreach, forum postings, RSS feeds, directory submissions, and social bookmarking, all can help get you the back links necessary for Strong online reputation management and SEO referrals.
Competitors can try to weaken your SEO rankings or even damage your reputation, however you can ensure your voice is being heard with proper off-page SEO techniques.
Our Off Page SEO Services for Independent Hotels:
Divine Hospitality Consulting develops a successful off-site SEO strategy for small and medium hotels.
Our services include: 
Content Marketing
Link-building
Social-media Management
Server-side Corrections (301 re-directs, etc.)
Online Reputation Management
Online PR (Advanced Link Building)
Content Marketing
Monitoring site content development and quality audit.
Generation and distributing high quality content relevant to the hotel brand.

Video optimization
Blog creation and optimization. (content provided by client)
Link Building
Improving the quality of existing inbound links to the site, by working on domain authority, Anchor Text and cleaning the link profile of low quality links and the relevant linked page from the external sites.
Social Media Management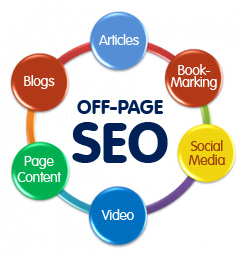 Integration of Social Media Networks and creation of a social media content strategy for Social Media sites and to match the social media platform to your brand:

Google+ profile and pages,
Facebook Business Page
You tube,
Twitter, and other social networking sites
Online Reputation Management
Responding to trip advisor reviews and suggesting methods to encourage customers to write reviews on popular networks.
Press Release optimization
Local SEO:
Google Places and Google Maps update.
Google Places account integration with the Google+ Business Page
Local intent keywords optimization  for organic search
Optimization of other Marketing Activities
Advertising campaigns Optimization: To ensure that users are being sent to the correct site pages or dedicated landing pages for advertising campaigns.
Email marketing Optimization: To increase CTR and lead to pages that encourage higher post- click engagements.
Benefits of Off Page SEO for Hotels
Increase in search rankings – The website will rank higher in the Search Engine Result Pages which also means more direct traffic to your hotel's website.
Increase in PageRank – Page rank is a number between 0 and 10 which indicates the importance of a website in the eyes of Google. A higher page rank means more brand credibility. It is also one of the reasons why Google is so successful in showing the most relevant results to the user.
Increased brand exposure – Higher rankings also means greater brand exposure because when a website ranks in the top positions: it gets more visits, more social media mentions, and more links. It's like a boundless sequence of events where one thing leads to another and goes on.
Off-Page SEO Techniques help to build quality Website Traffic. However, Off-page SEO efforts must be based on sound internet marketing practices for acceptable link building and promotional strategies, because using spammy link building tactics could even get you de-indexed from Google and damage your reputation.
There is no one – size – fits – all SEO strategy that will work for every hotel website. A quick – fix off-page SEO or link-building strategy, many can cause long-term damage to websites and their businesses.
Legitimate off-page SEO involves sustained effort, time, and creativity. Each brand is unique and requires a tailor-made off-page SEO strategy to build both its strengths and increase its direct revenue.
Contact us today to know how we could create a successful Off Page SEO strategy for you.