Hotel Digital Marketing Solutions
Get Found, Get Shared, Get Leads, Increase Direct Revenues
Today, we live in a multi-device world where people are always connected, always 'online.'  Today's travel shoppers, when looking for the right experience at the right price, shop easily across many channels researching travel opportunities and offers. They have access to an enormous number of online options which include online travel agencies (OTAs), trip research sites, and site aggregators to support their travel decisions.
In today's Hotel Digital Marketing world, traditional marketing alone is no longer enough. Competitive differentiation in this challenging marketplace will increasingly hinge on a hotel's ability to effectively communicate its value and benefits online, in a sea of monotony.
It's a challenge to attract online bookers. They are drawn to the hotels that stand apart, present themselves effectively online and convey value that matches their own preferences and priorities. Such demands and dynamics require transforming the way hotels market themselves.
Having a hotel website is not enough
There's a lot of research and multi-device transition, which goes into the hotel booking process. According to a research conducted by search engine giants, the average length in days before a booking is 24, and average site visits before booking is 21. Thus, Just having a website visit or just one marketing initiative to reach your potential guests is not enough.
When communicating online with prospective customers to address their expectations, Hotels must clarify value and build trust. If they are to convert these demanding, yet highly profitable prospects, Hotels must provide engaging visual content to help their guests to visualize their destination – photos, videos, 360 degree walkthroughs, and ensure that their story is aligned with destination and review sites, social networks, OTAs, and, of course, their property website – and in short effectively position their properties online to provide confidence in their hotel booking decision.
Who are your competitors?
Your hotel website is not competing only with other hotels, but also with research sites (like Trip Advisor), OTAs (like Expedia) and site aggregators, which the online shoppers tend to rely on, to support their decisions and which also influence decisions in cases where they are not the point of final purchase.
Clearly, today's Internet savvy and content sensitive travellers are expecting more and more from hotel web sites. Success however, depends not just on having a media rich web site but also on effective distribution through many channels.
That said, driving more engagement and more bookings requires using multiple channels (the website, organic search (SEO),paid search (SEM), email marketing, social media (SMM), retargeting, etc.) to reach more travellers and increase direct revenues.
Undoubtedly, there's a lot riding on your hotel website's performance. All is lost if your website and booking engine fails to convert potential customers into paying customers no matter how amazing is your location, or how glorious are your property descriptions, or your TripAdvisor reviews. Even seemingly small hitches in a guests's booking experience – when a prospective customer makes all the right moves, looks around on your website and engages with your booking engine, but never seals the deal – can send them to OTAs or competition hotels.
How do you drive traffic to your hotel's website, once it's up and running?
These days, online marketing plays a substantial role in determining virtually every hotel's success. It requires more than just driving traffic to your website to successfully marketing your hotel online.
To attract new customers, hotels need to rank well in the most popular search engines.
Given the way travelers shop for hotels online, you need to make it easy for them to access your hotel seamlessly on their smartphone browsers, explore your hotel through multi-media, and connect with you on social media.
And they need to be able to do all of these things through all stages of booking – from dreaming to comparing, to booking to sharing. If your hotel marketing falls short on mobile, multi-media or social media, you're missing out on many opportunities to attract and convert more guests.
Hotel Digital Marketing Services to increase your direct revenue
The most profitable and important transactions for an independent hotel are those that happen directly – between hotel and guest without the middlemen. With Divine Hospitality's digital marketing services for independent hotels, these direct transactions are more attainable than ever.
Our Hotel Digital Marketing strategy, aimed at increasing your direct revenue, is based on 6 vital components: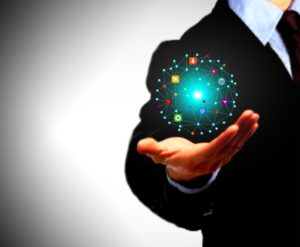 Review: Your key drivers and assessment of your existing marketing activities.
Plan: The right product and service offering, guest experience and the right campaigns.
Reach: Build your audience by integrating paid, owned and earned media.
Act: Prompt brand interaction and leads Using content marketing and persuasion.
Convert: Use conversion rate optimisation to boost online and offline sales.
Engage and Retain: Develop customer loyalty and repeat sales.
Our comprehensive digital marketing campaign plan includes a right mix of SEO, PPC (At the right stages of the website journey and purpose), Blogging , Social Media , Content Creation , A/B Testing for effective landing pages, regular analysis and improvement.
Divine Hospitality specializes in results-driven and cost-effective hotel digital marketing solutions specially focused on independent hotels. Our multichannel hospitality marketing strategies will help you to Reach your Customers at all touch points, drive traffic to your site through targeted and measurable hotel marketing campaigns, generate qualified leads and ultimately convert lookers into bookers.
Our Hotel Digital Marketing Services
Our comprehensive hotel digital marketing services include:
Online Marketing Audit:
Website Optimization
Search Engine Optimization (SEO)
Paid Search Advertising – Search Engine Marketing
Social Media Management
Email Marketing
Online Reputation Management
Digital marketing communications management
Benefits:
Our hotel digital marketing services, will help you to: 
Improve guest communications
Raise brand awareness and Increase your brand's exposure
Engage with past, current, and prospective guests
Increase traffic to your hotel website.
Generate qualified leads
Increase direct bookings
Increase direct sales
You may be focusing on one or two elements of your digital marketing, while neglecting others that are just as valuable to your website's well-being. Let's work together to build on your strengths and rectify your weaknesses to ensure your website is the lead generation machine you expect it to be.
Our job is to create the most sustainable sales strategy, designed to drive qualified traffic to your website, filling your sales funnel with quality leads, and converting those leads into delighted customers.
There are plenty of solutions concerning how you market your hotel online. But in the end, if you want your hotel's digital marketing strategy to provide lasting results that won't draw crippling, long-term penalties, chose the partner you can trust, who possesses the right tools, and strategies and ethical practices that are right for your business.
Contact us today to know how we will help you with your Hotel's digital marketing to stimulate your occupancy rates and improve overall revenues over the entire year and achieve your direct revenue targets.