Let your guests swiftly navigate through your rates and inventories and go through booking process hassle free.
Two Click Booking Process
The 2-click booking process prompts the transition, making it more agile and swift than ever before. Regardless of the device used by the guest, the booking process remains the same on PC, Tablets and Smart Phones.
Simple and Clean Presentation
The booking engine is not only easy on the eyes but it is simple to circumnavigate with its simplistic design and clean presentation. The room and rate information is laid out in easy to understand design with option to display high quality images of the property.
Clear Rates Including Savings
Along with the rates, the booking engine makes it easy for you to display various offers and discounts. The guests are able to see the amount which they will be saving with the booking easing their decision making process.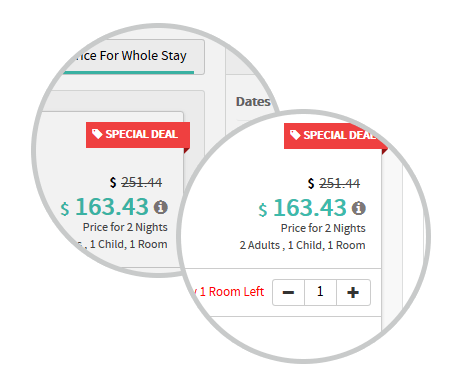 Personalize to Match Your Brand
eZee Reservation gives you complete freedom in terms of customizing the booking system to meet your hotel website's brand aesthetics. Therefore, making the transaction from website to the booking engine less drastic for the guest. Additionally, you set your own searching criteria and also set visibility settings to offer a specific experience.
Setup your own searching criteria

During high or low seasons, eZee's online booking engine allows you to configure various personalized searches and swiftly find the details in the system. As a result, you can get the individual details by filtering the data you actually want to see on basis of the guest's Check-in/Check-out date, Number of nights they are staying or No.of PAX etc.

Set-up your own custom theme look & feel

eZee Reservation allows you to customize your booking page to offer a look and feel in sync with your hotel's website. The booking engine gives you the option to choose how you wish to represent property's rates and inventories. Additionally, it has the ability to publish various banners and attractive images of the hotel and thus; up-sell hotel services.

Setup n number of visibility settings

If comparing to other available booking systems, eZee Reservation provides utmost flexibility in the terms of GUI. It offers the option to hide/show all of the hotel operations, utilities or any other information you wish to display on the booking page. Moreover, it allows the user to easily manage the personalized guest profile for booking a room.
Multiple Room Booking & Layout Interfaces
According to your preferences and requirements, you can select from multiple layout options available for the booking page. eZee offers various views such as List View, OTA View or Grid View. Multiple room booking is made easy by allowing the guest to select multiple rooms in any of hotel preferred view, making the process as comfortable as possible for your guests.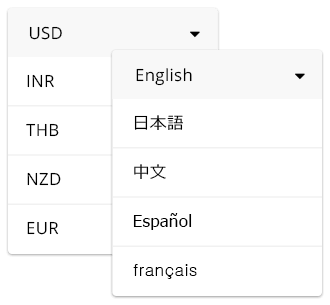 Global Languages & Multiple Currencies
eZee Reservation is currently available in more than six major languages from around the world. In fact, you can convert the booking engine to any of the language and if the language of your choice is not available, just contact us and we can start working on the translation. Going a step further, you can even display rates in different currencies and allow the guest to complete the payment in the currency of their choice.
Credit Card Processing or Payment Gateway Options
More than 60 payment gateway options to choose from, the ever growing list provides your guests to make direct payments, credit card and online banking (net banking). Additionally, we are open to establish more payment gateway interface as well, contact us if your preferred payment portal is not available in our existing list.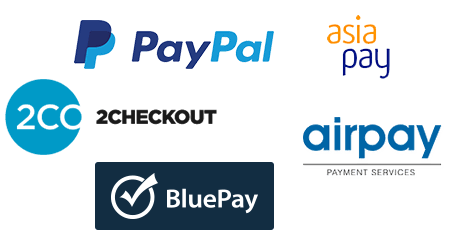 Smart Phone Support
Provide your guest the ability to book directly from their smart phones. Guests can check the room details, rates, view pictures and book with your hotel, providing them a flawless booking experience.
Notification & Alerts
Alert your website visitors about other bookers interested in booking at your property or intimate them about latest bookings or others reviews received for your property.
Automated Notification Emails and Email Templates
Create a whole set of email templates ranging from pre-arrival to post-departure for better guest engagement. Once the templates are stored in the system, they will automatically be dispatched to the guest as per the process set. For example, the guest will automatically receive confirmation upon booking from your website and receive a thank you email post departure. This gives you ample freedom to engage your guests creatively by providing them with special offers, discounts during their stay and feedback requests.
Up-sell Extra Services
A study shows that providing extra services not only increases sales with an existing guest but also attracts more bookings. eZee's online booking engine facilitates revenue manager to increase sales by easily advertising extra services like add on breakfast, spa packages, dinner vouchers, free pick up etc.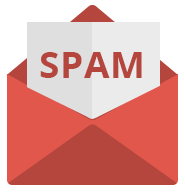 No More Spam Emails
At eZee, we utilize the most advanced and secure technology to ensure our clients receive the best service. Similarly, eZee uses the Amazon Web Service which guarantees 99.99% delivery of email in guest's inbox.
Each Email Tracking
The booking engine allows you to effortlessly track all the booking, from payment confirmation to booking failure. The system automatically sends you an email allowing you to track all the bookings coming from your property website.
Don't Believe Us? Try it Yourself!